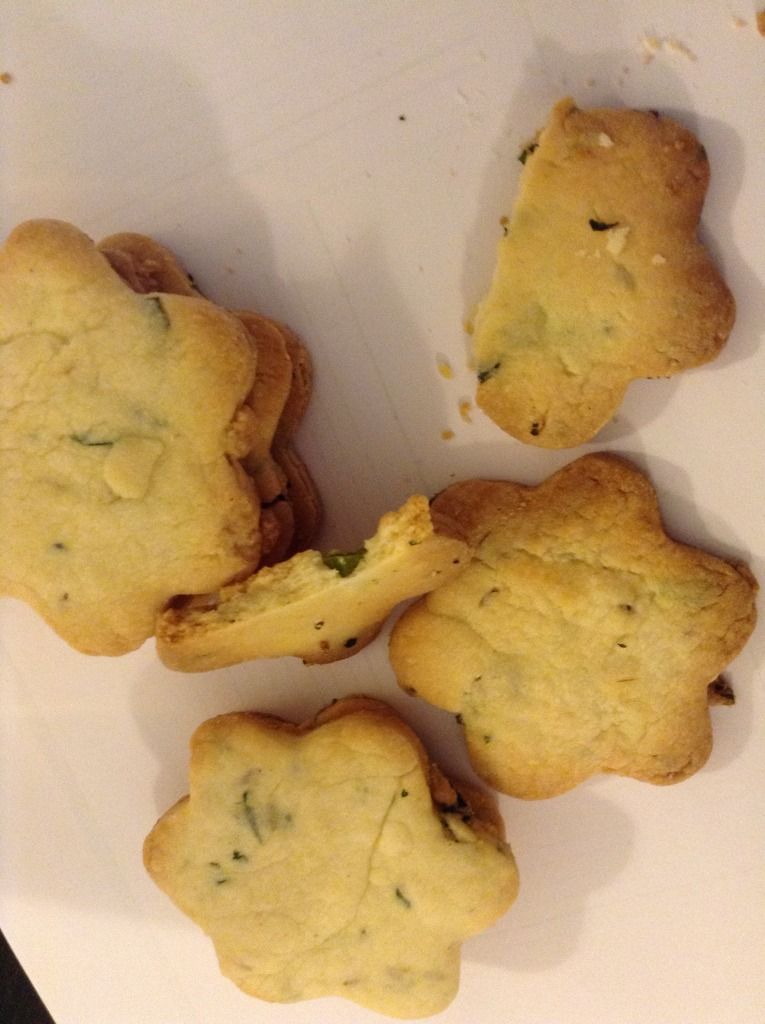 Cookies don't have to be served as a dessert or with coffee or tea, they can also be a nice party appetizer or a tasty snack. This Iyengar bakery style khara biscuit is sure to tickle your taste buds.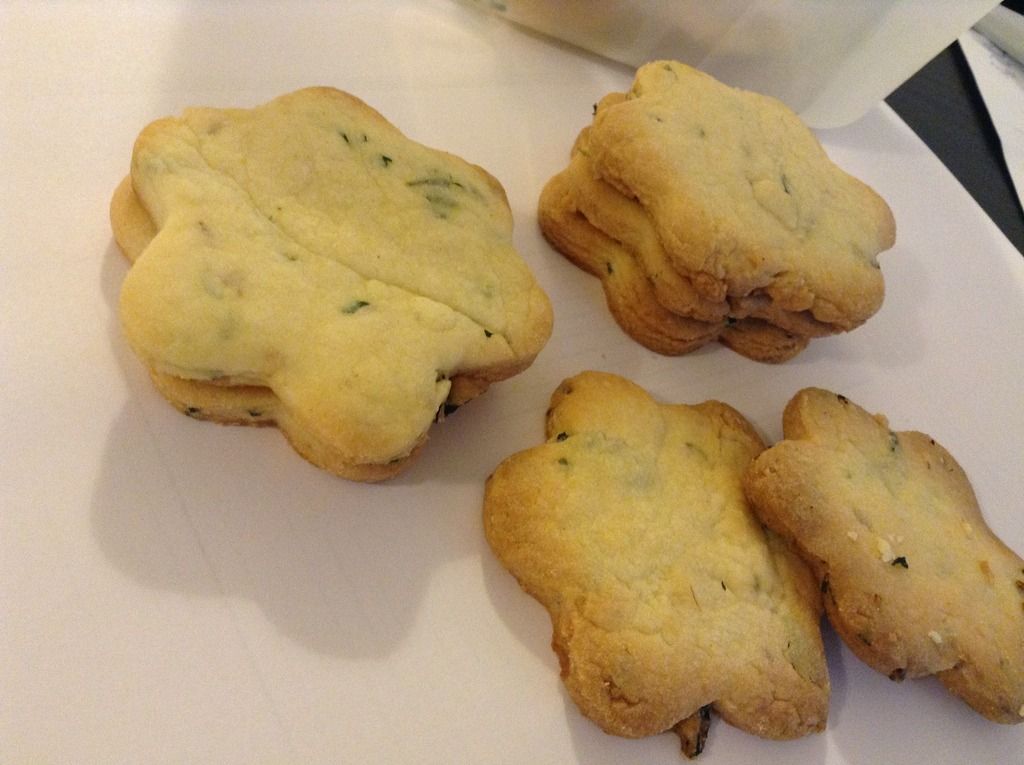 All purpose flour - 200 gms
Icing Sugar - 50 gms
Butter - 100 gms
Salt - 1 tsp
Milk - 15 ml
Green chillies, finely chopped - 2 nos
Cumin seeds, roasted & coarsely crushed - 1 tbsp
Ginger powder - 1/2 tsp
Few Curry leaves, finely chopped
Few coriander leaves, finely chopped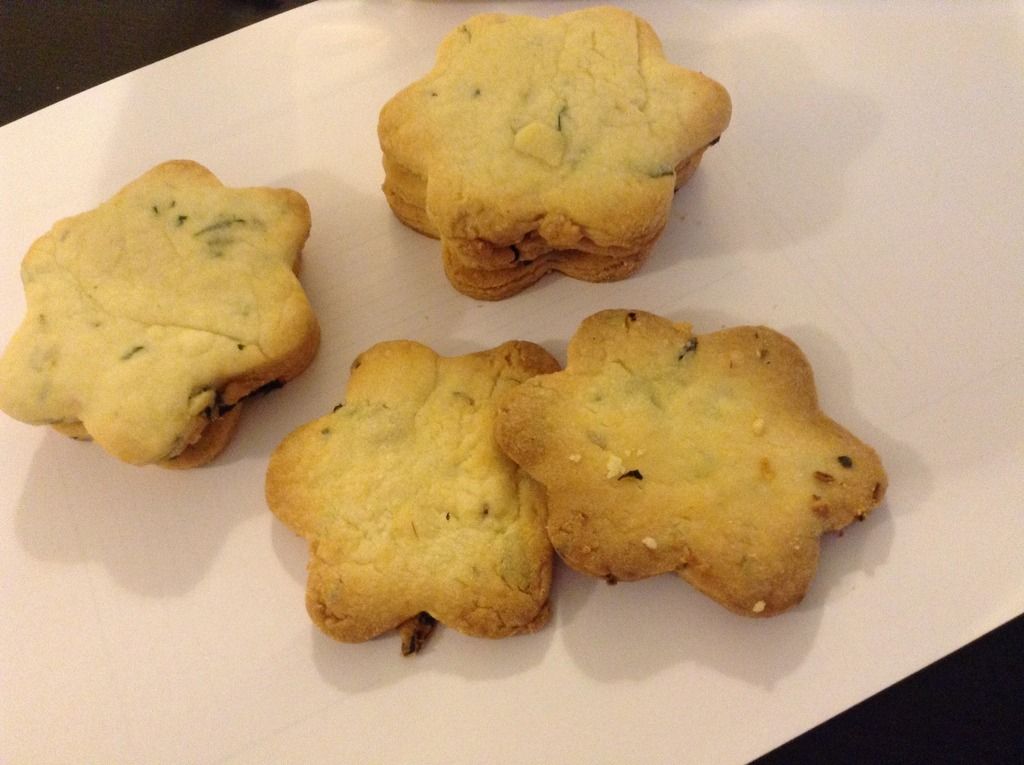 1. Sieve together flour and salt together. Keep aside.
2. Cream together butter and icing sugar till the sugar dissolves. Add milk and continue beating.
3. Add in the flour mixture, green chillies, cumin seeds, ginger powder, curry leaves and coriander leaves. Gently knead the dough and rest the dough for 10 mins.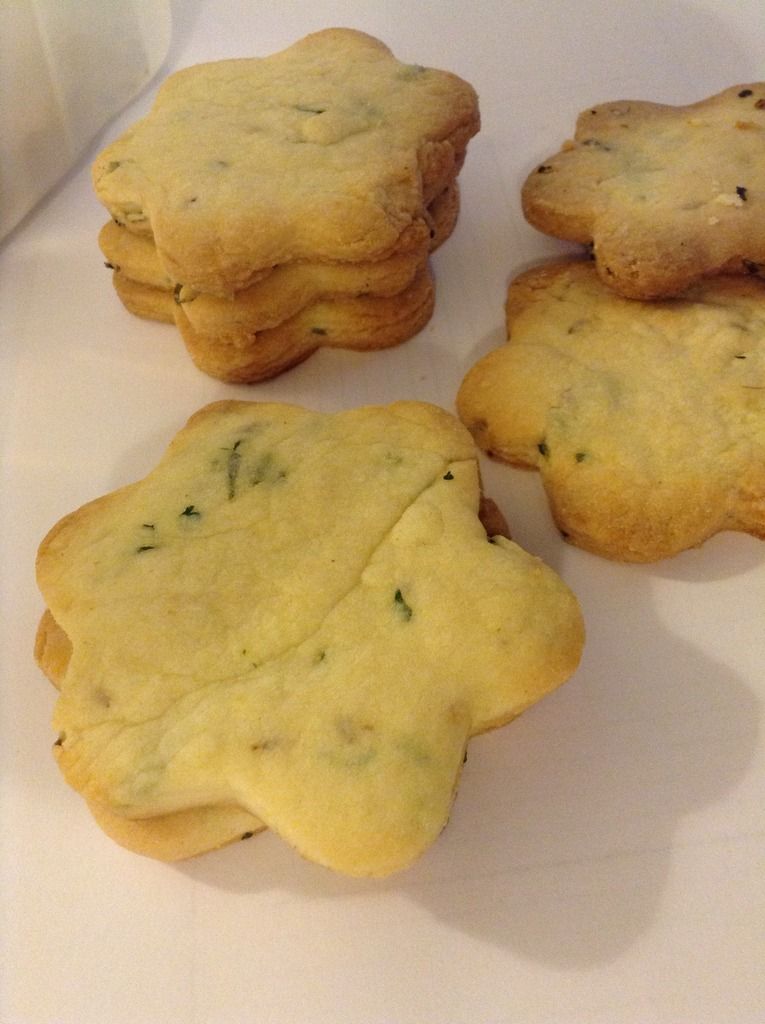 4. Preheat the oven at 180 C and line up the baking pan with parchment paper.
5. Using the rolling pin, roll the dough and cut them in the desired shape. Dust the working space with flour.
6. Arrange the cookies in the prepared pan and bake them for 10 - 15 mins or until the golden brown. Allow them to cool completely before storing them in an air tight container.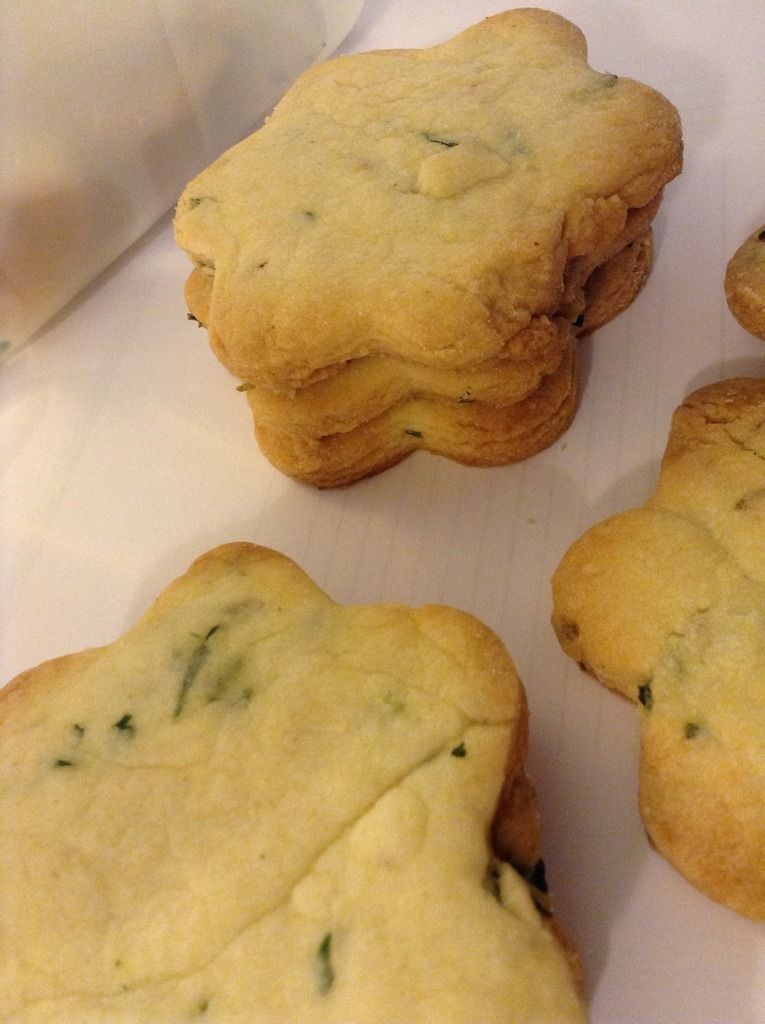 Happy baking :)