Healthy and delicious dosa is most popular breakfast recipe from Andhra Pradesh. It is very nutritious dosa made from sprouted green gram. This can be served with coconut chutney or any chutney you like :)
For making your own moong dal sprouts, click :
Sprouted moong dal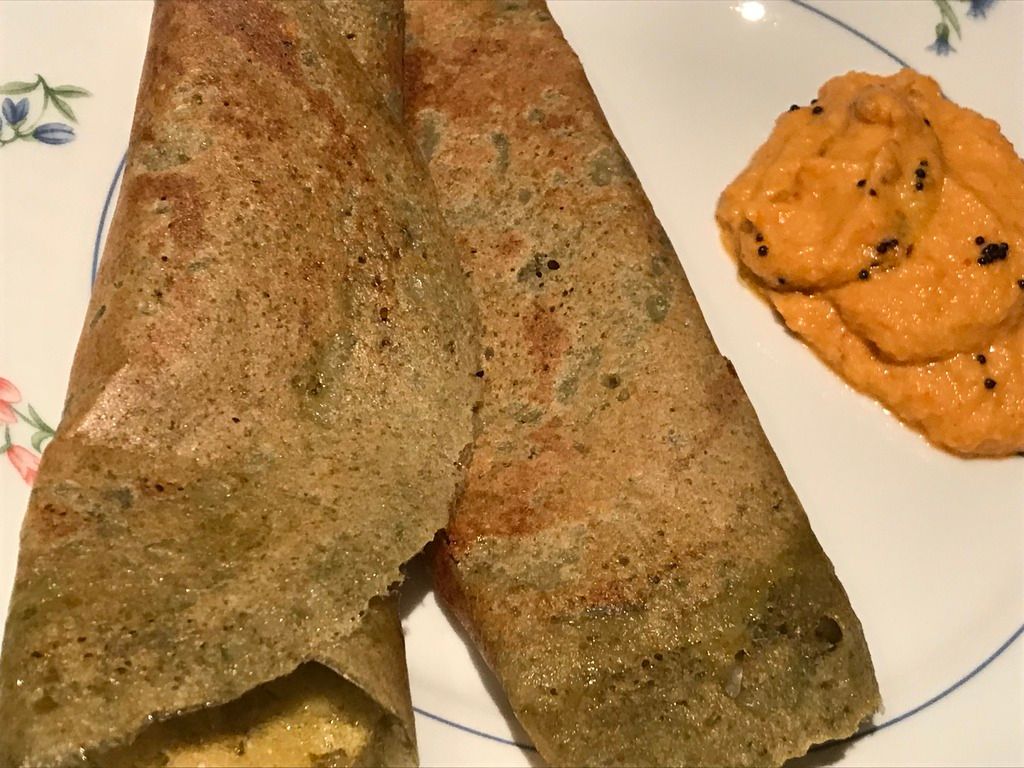 Idly rice - 1 cup
Sprouted moong dal - 1/2 cup
Fenugreek seeds - 1 tsp
Sliced ginger - 1 inch
Green chillies - 3 nos
Onion, finely chopped
Cumin seeds - 1 tsp
Curry leaves
Coriander leaves
Salt to taste
Method :
1. Soak idly rice and fenugreek seeds for at least 4 hours, preferably overnight.
2. Grind them along with the
sprouted moong dal
, green chillies, ginger and cumin seeds to smooth paste. Adding water as necessary.
3. Mix finely chopped onions, curry leaves, coriander leaves and salt to the grounded batter.
4. Heat skillet over medium heat, pour and spread a ladle of batter in a circle. Drizzle some oil around the corner. Cook on either sides till crispy and done.

Serve with chutney.